And then the pumpkin game began...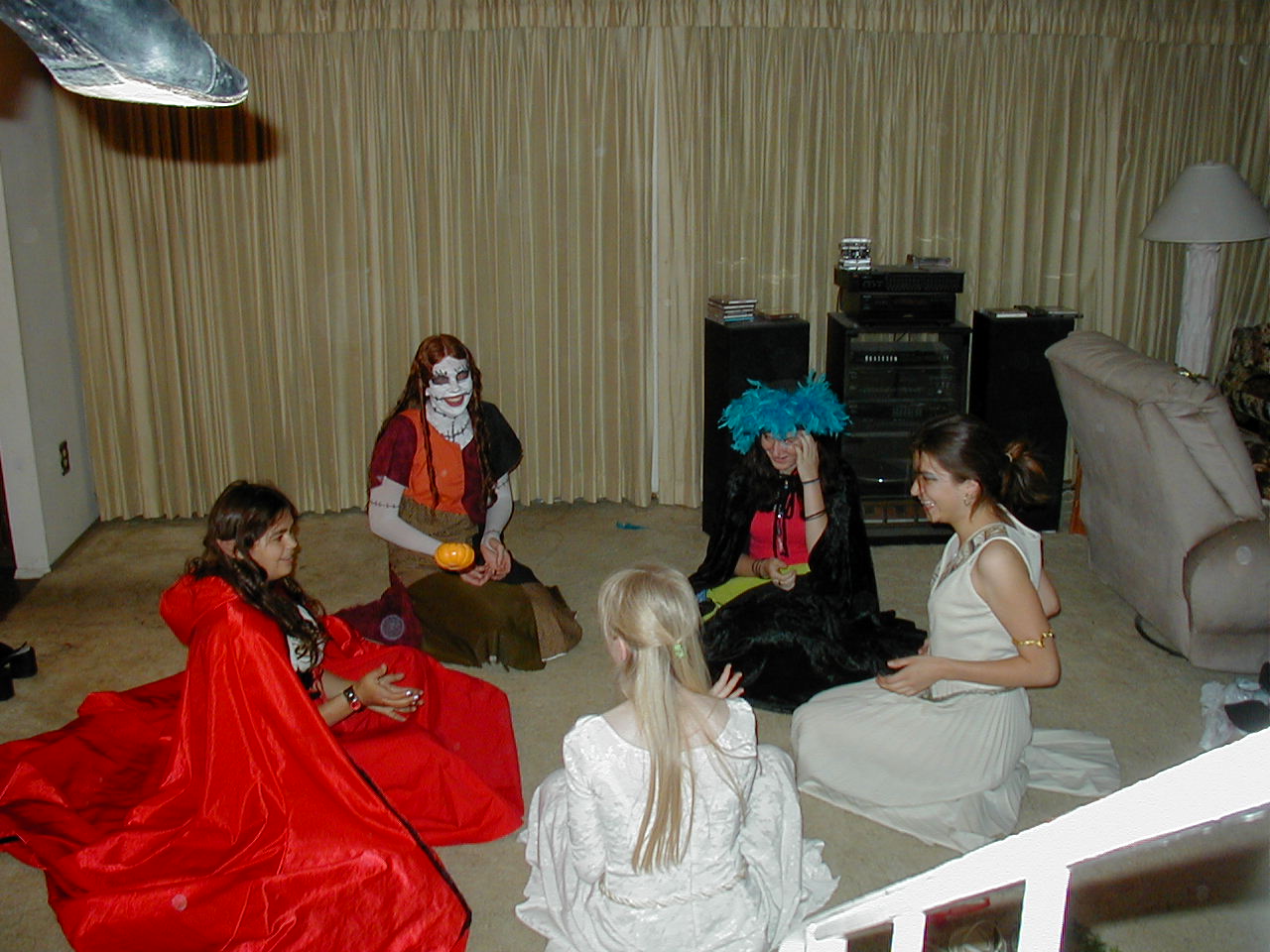 I love the boot.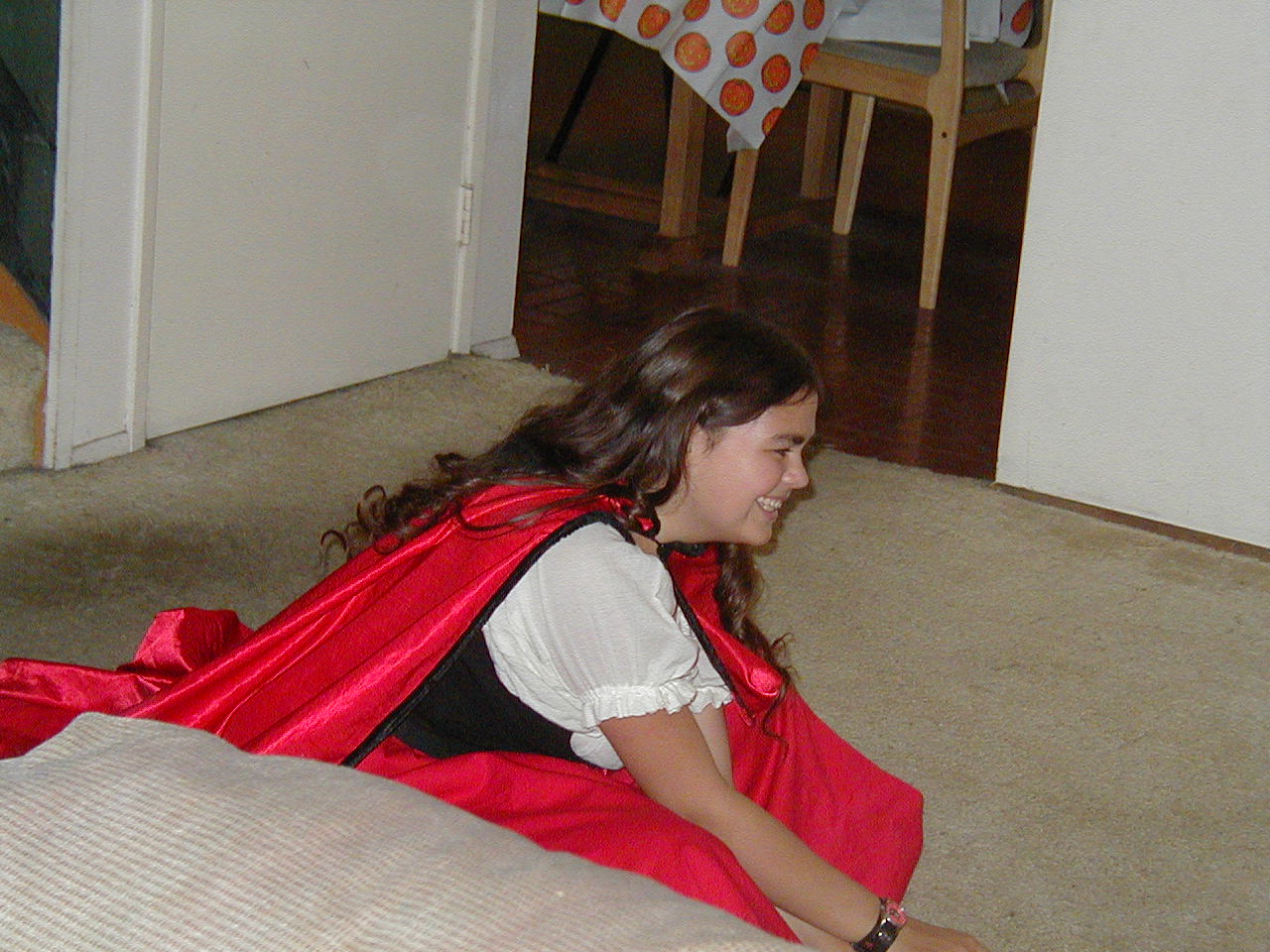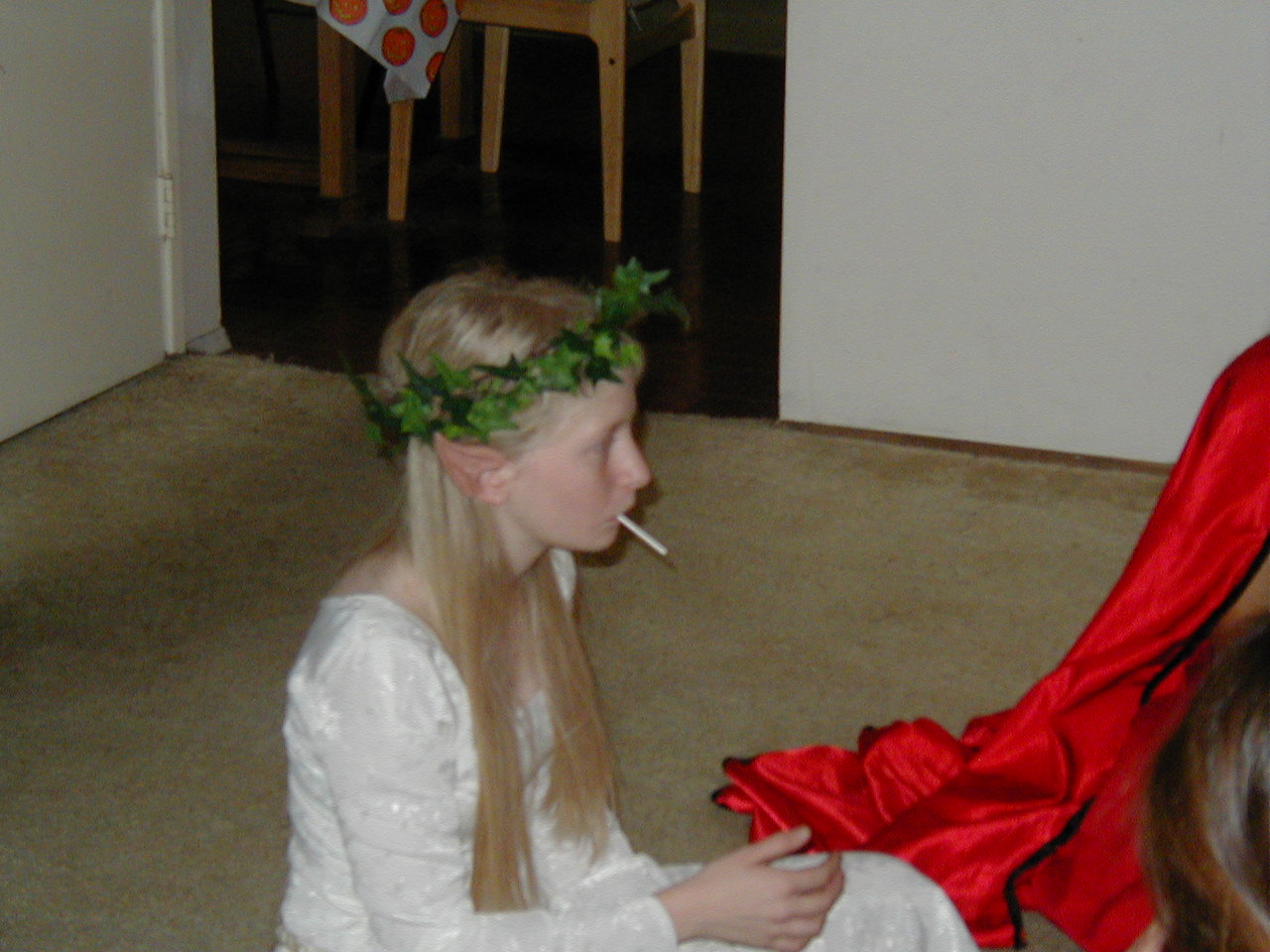 I took the game quite seriously.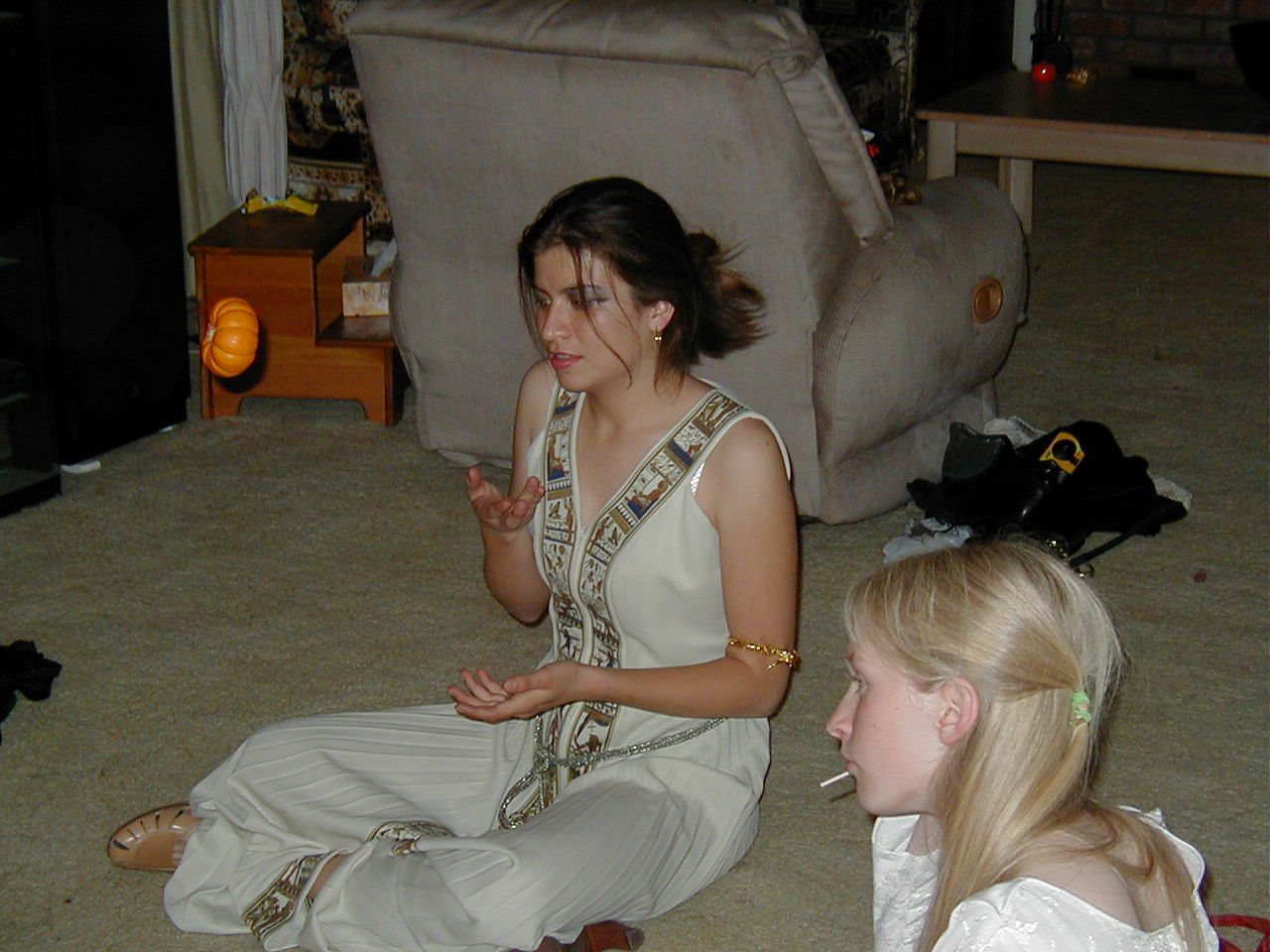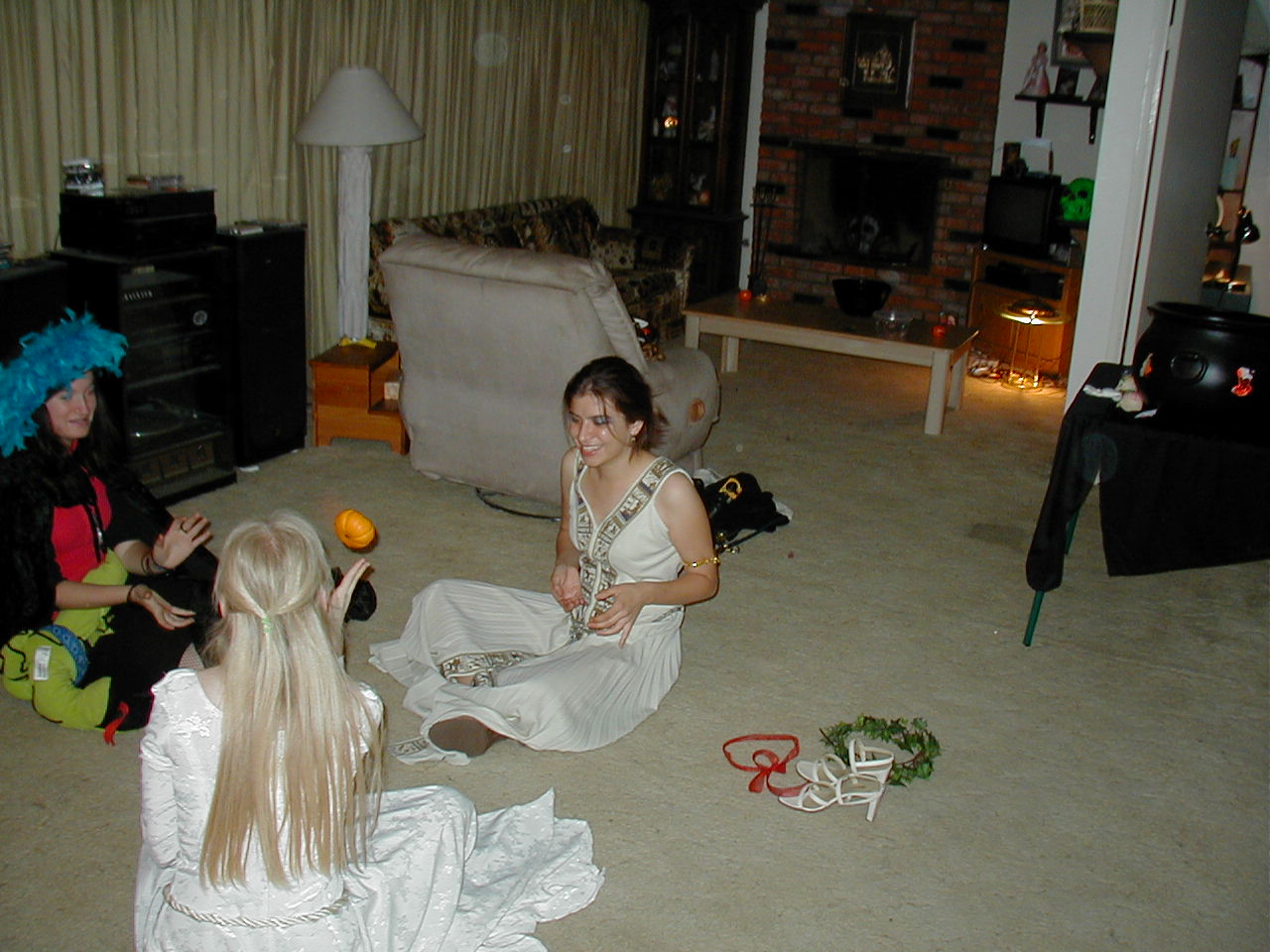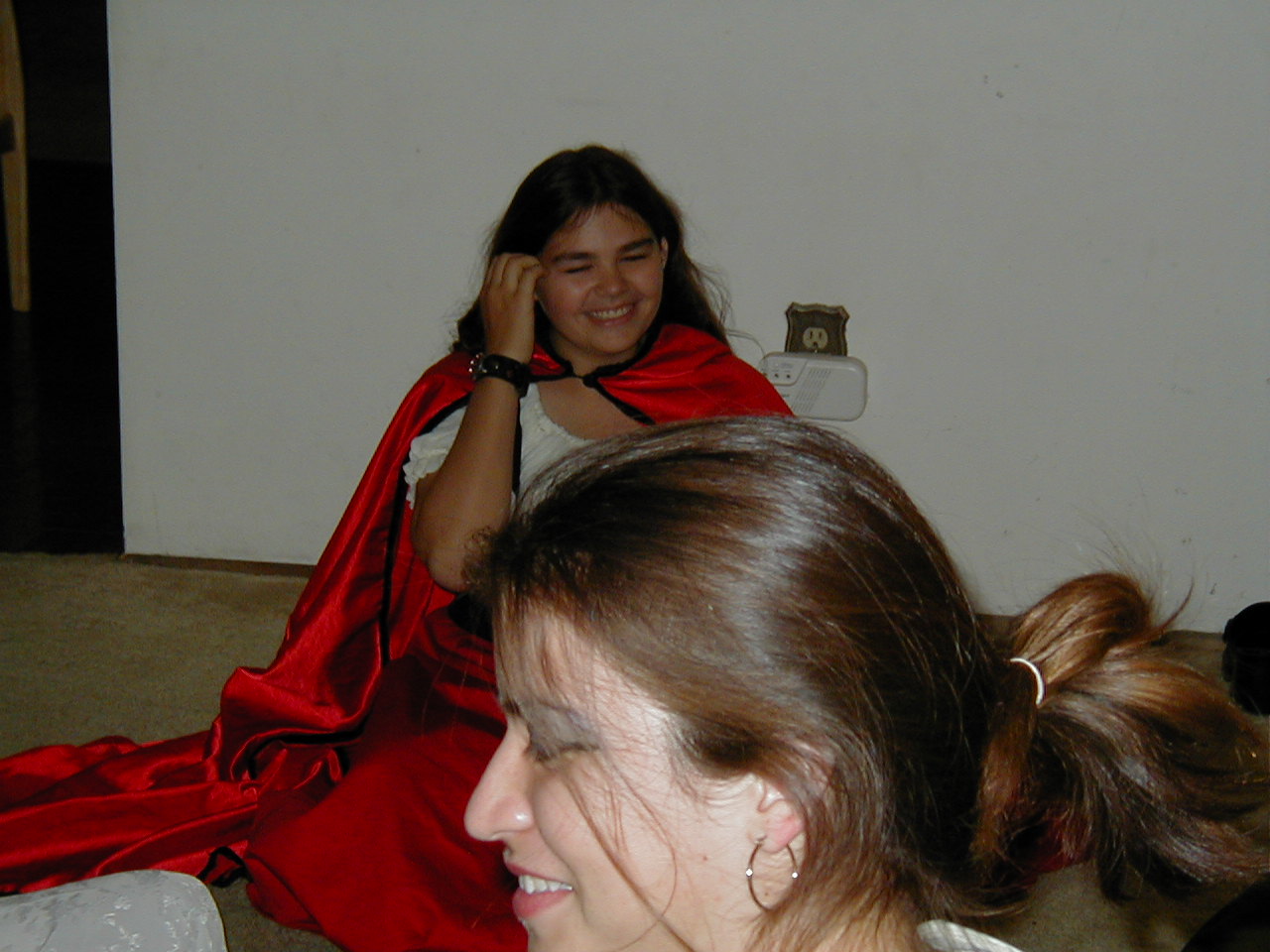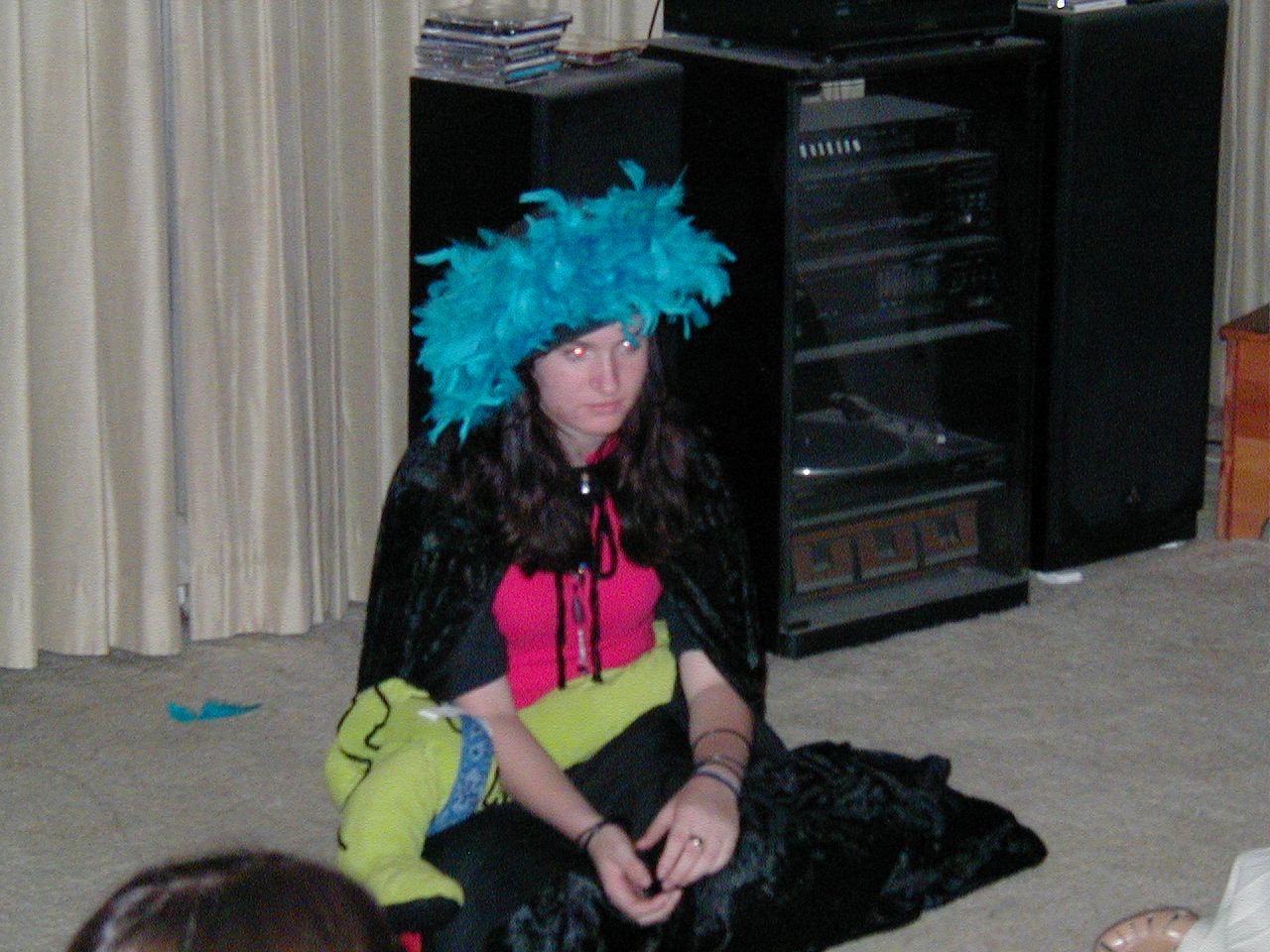 Merrissa wills the pumpkin to her.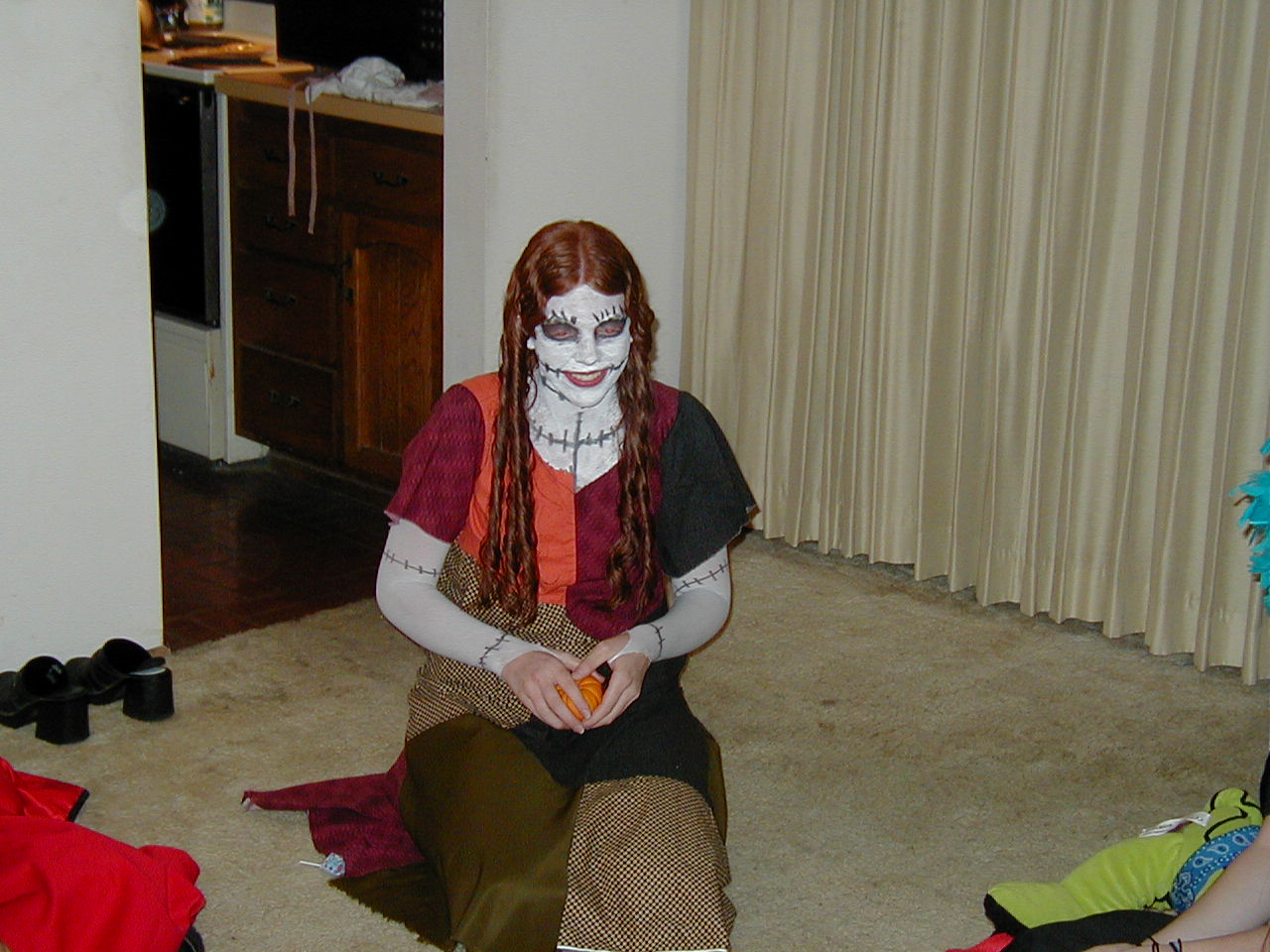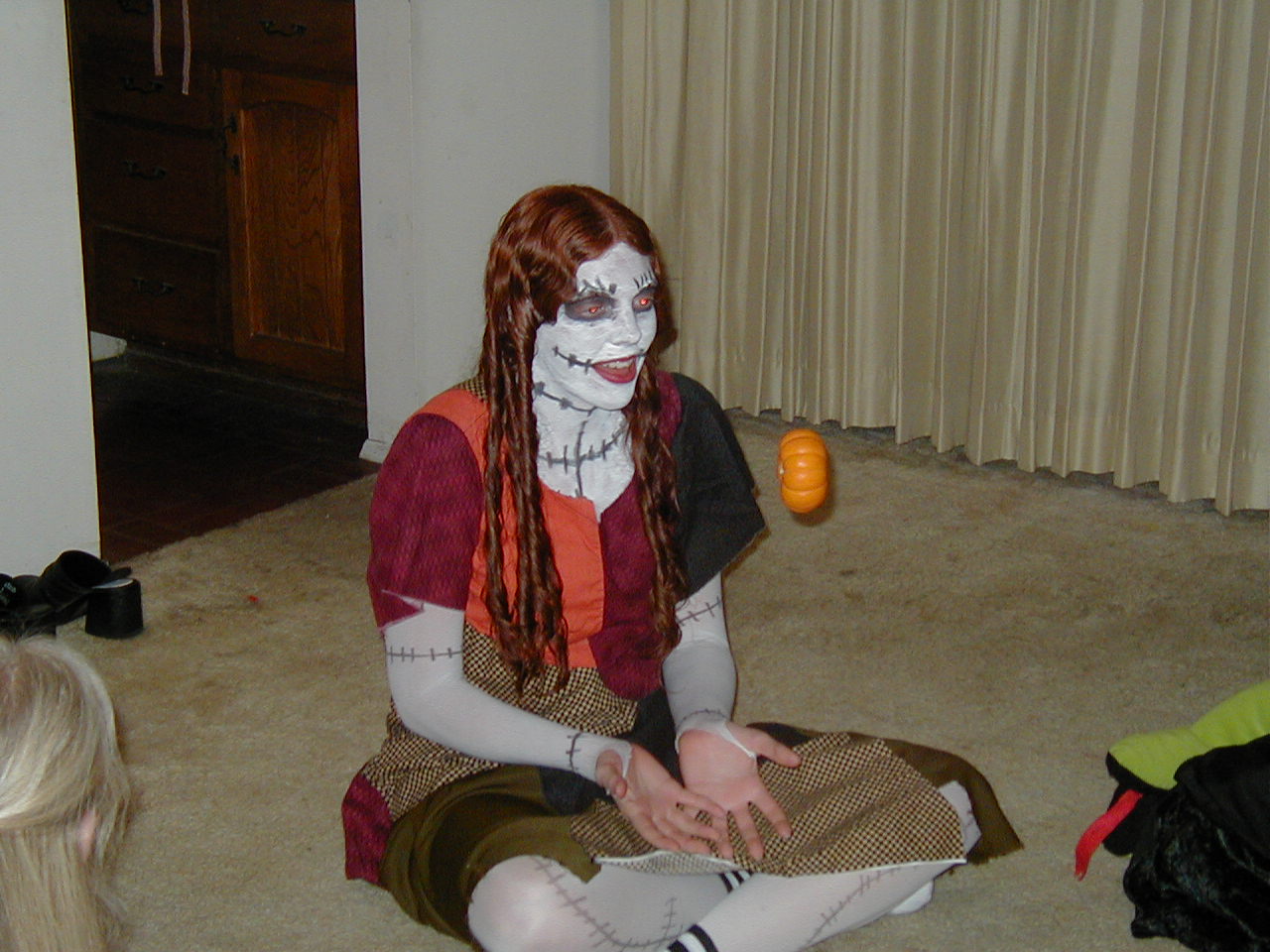 the pumpkin levitates.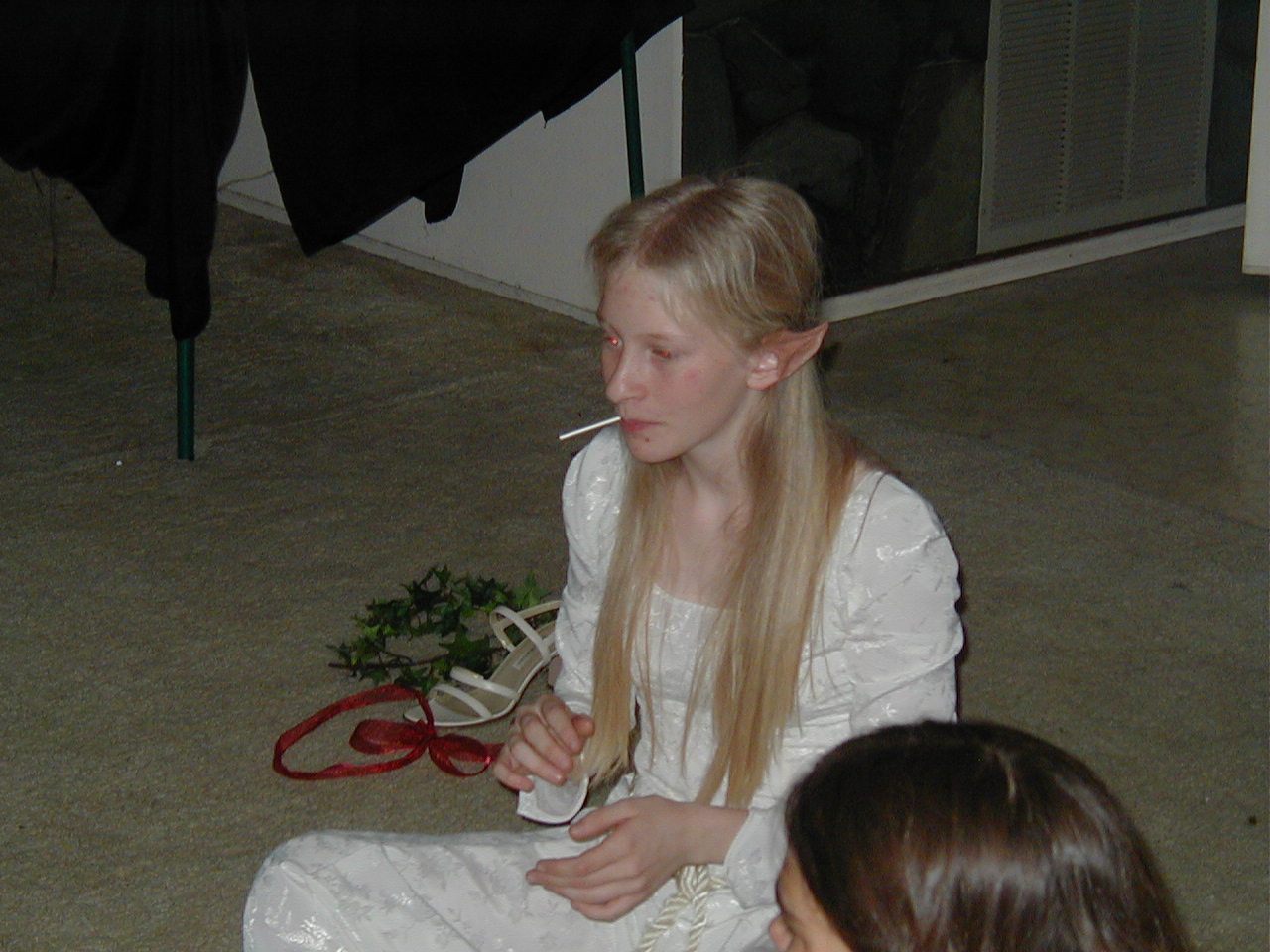 We can't seem to decide whether I'm shuffling invisible cards or petting an invisible bunny.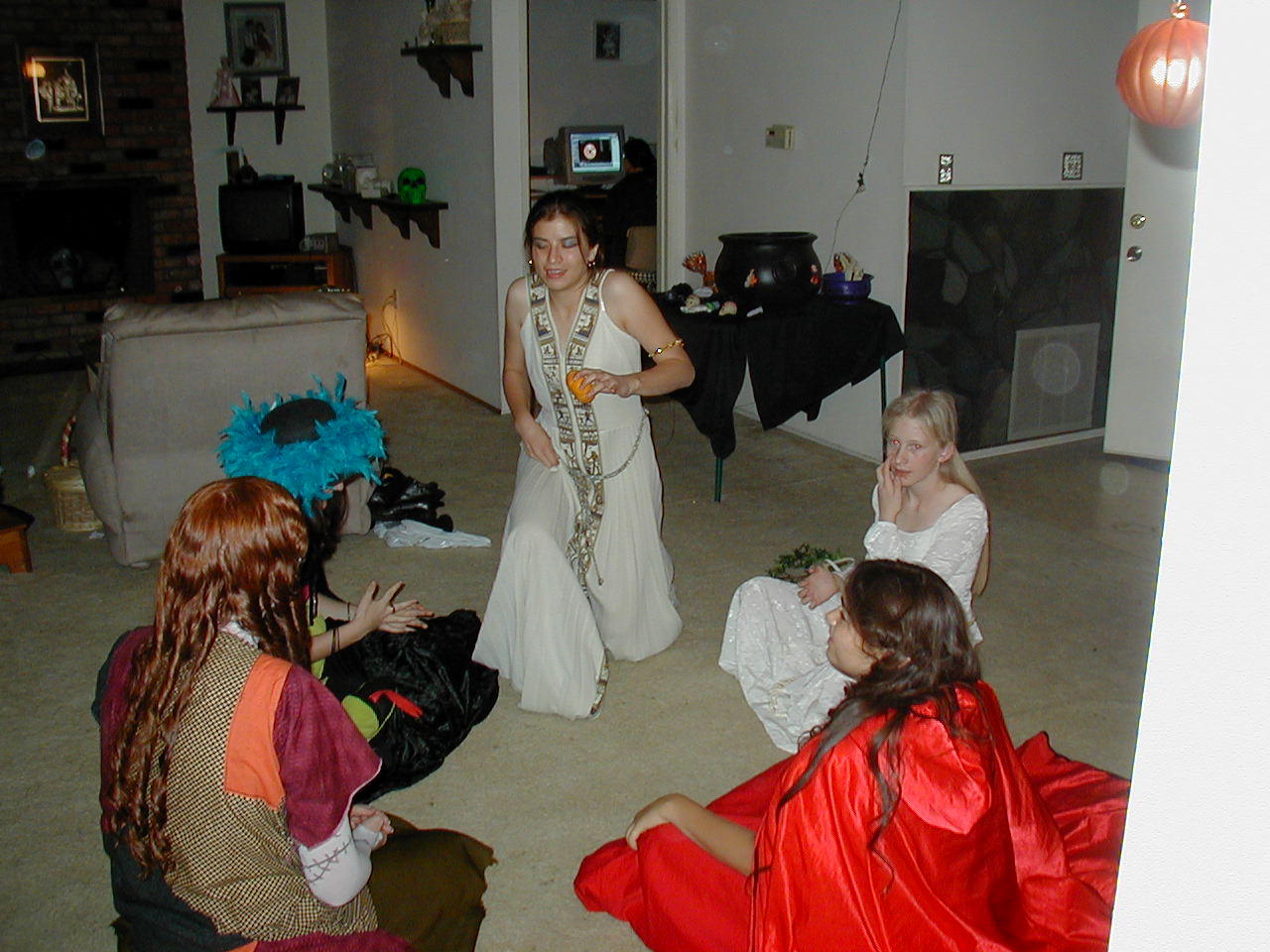 Merrissa lectures Jessica on the finer points of the game.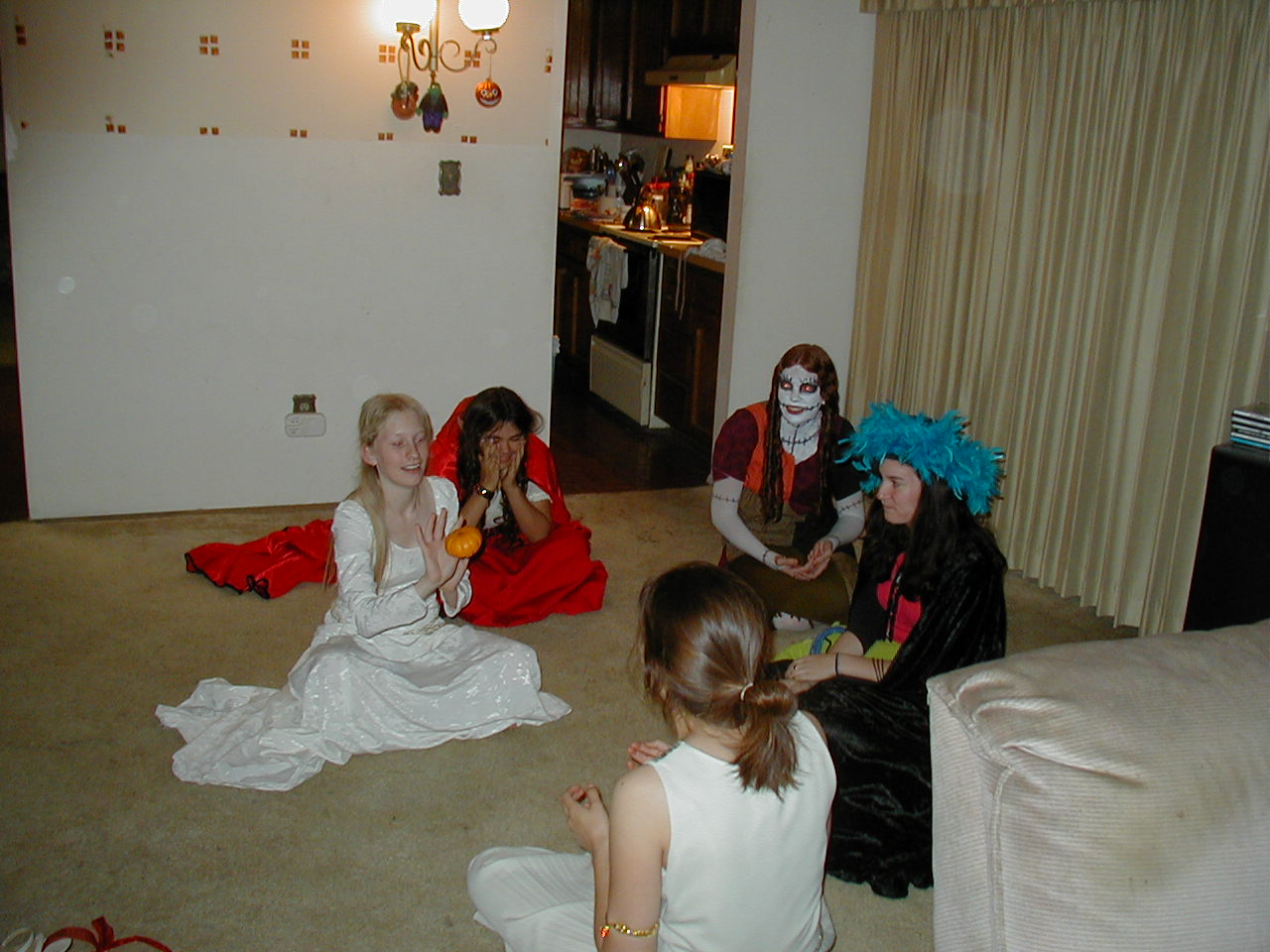 Emily looks funny.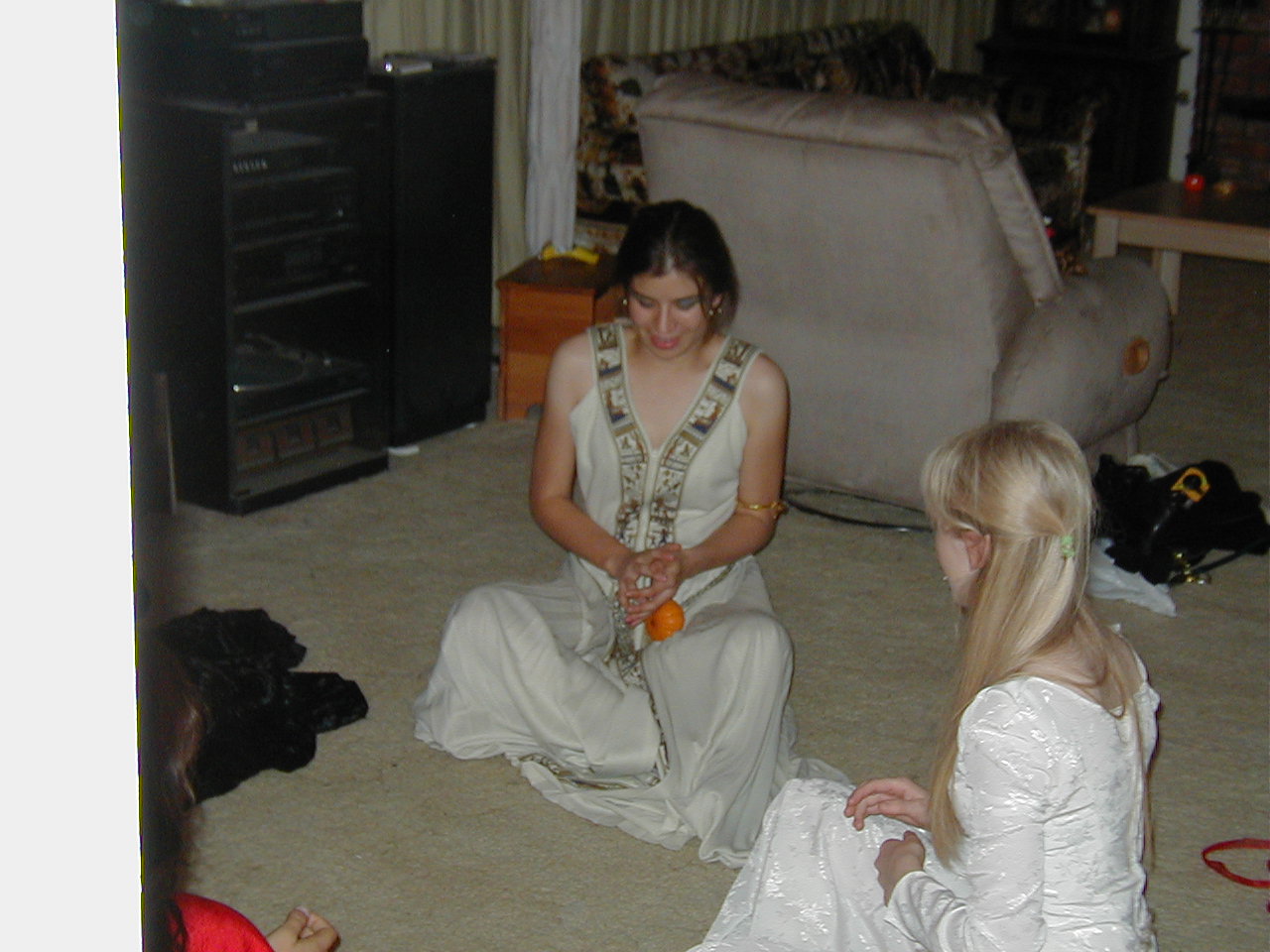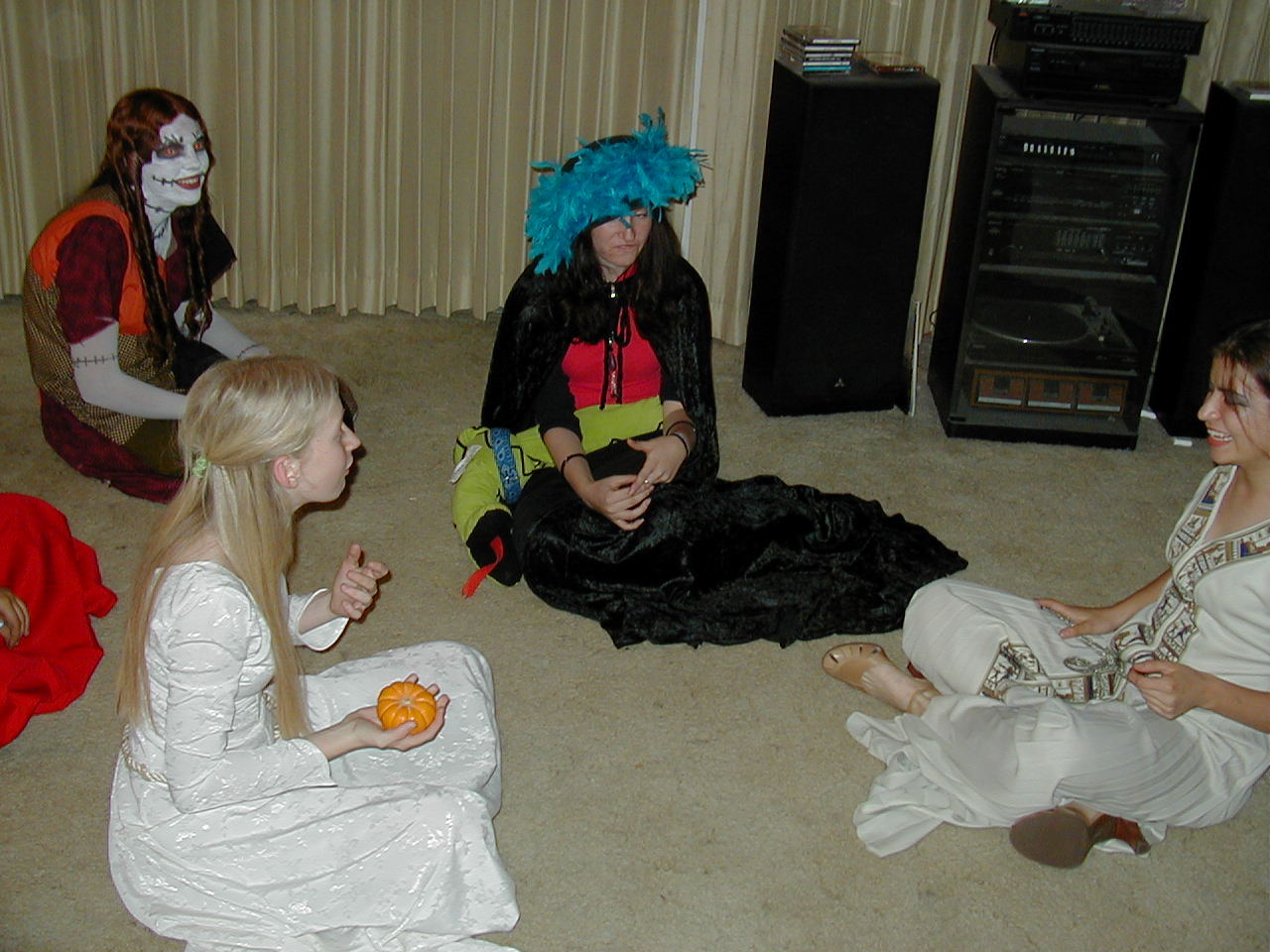 Merrissa looks at the pumpkin suspiciously.
As the game progressed, the aggression grew stronger. Some of us, ironically the most aggressive of the players, hid in fright as the bruises increased.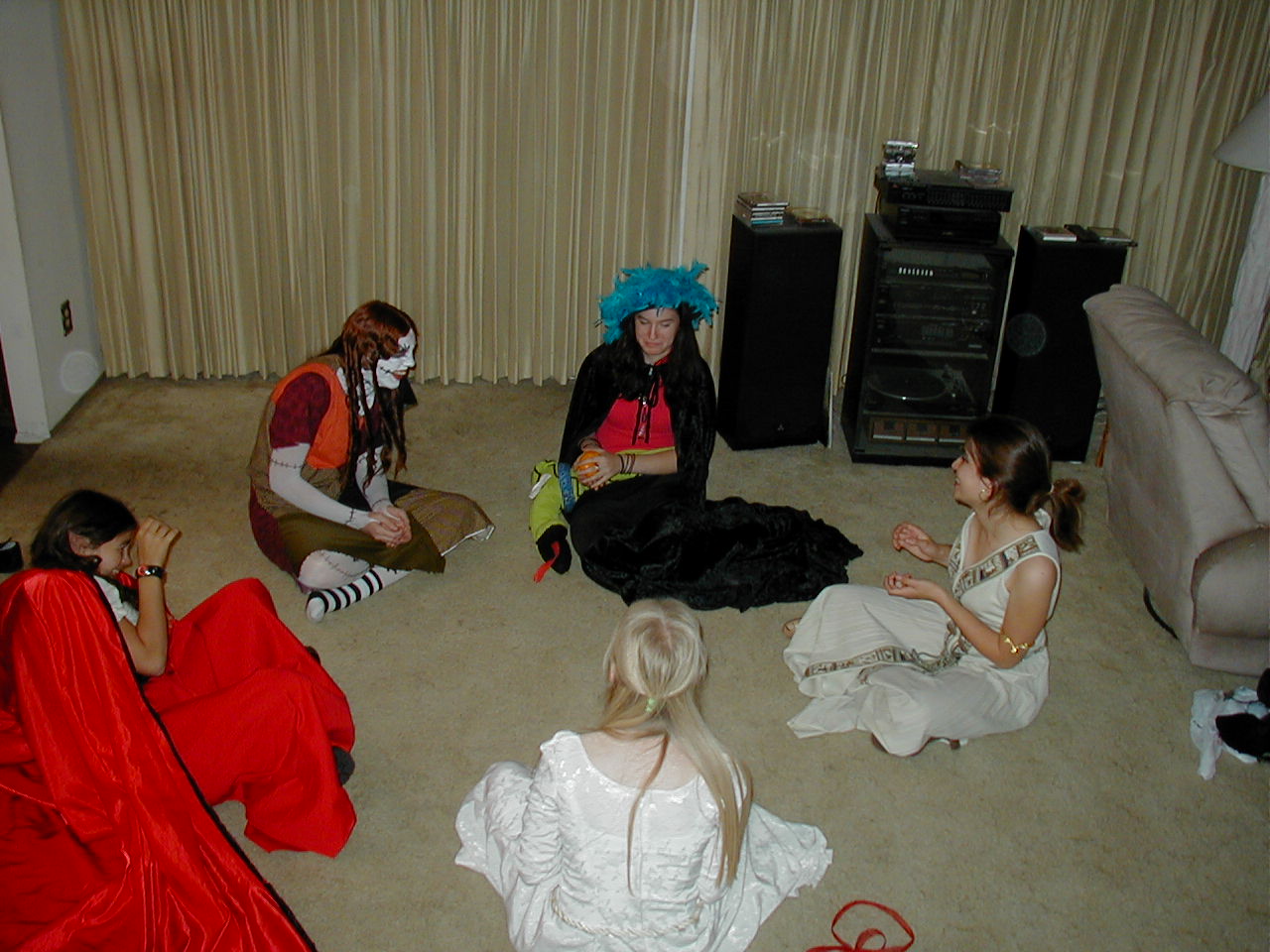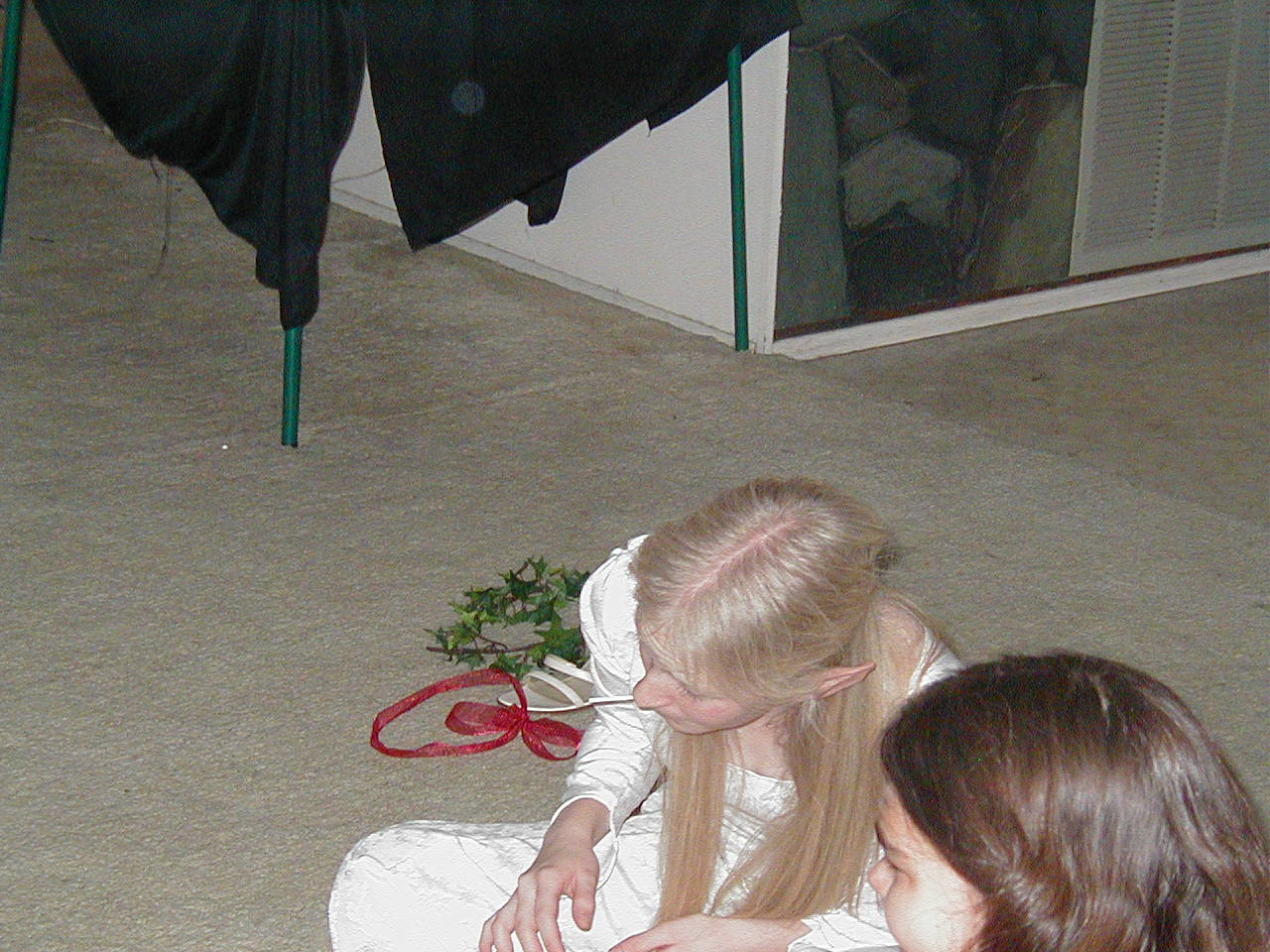 But mostly it was fun.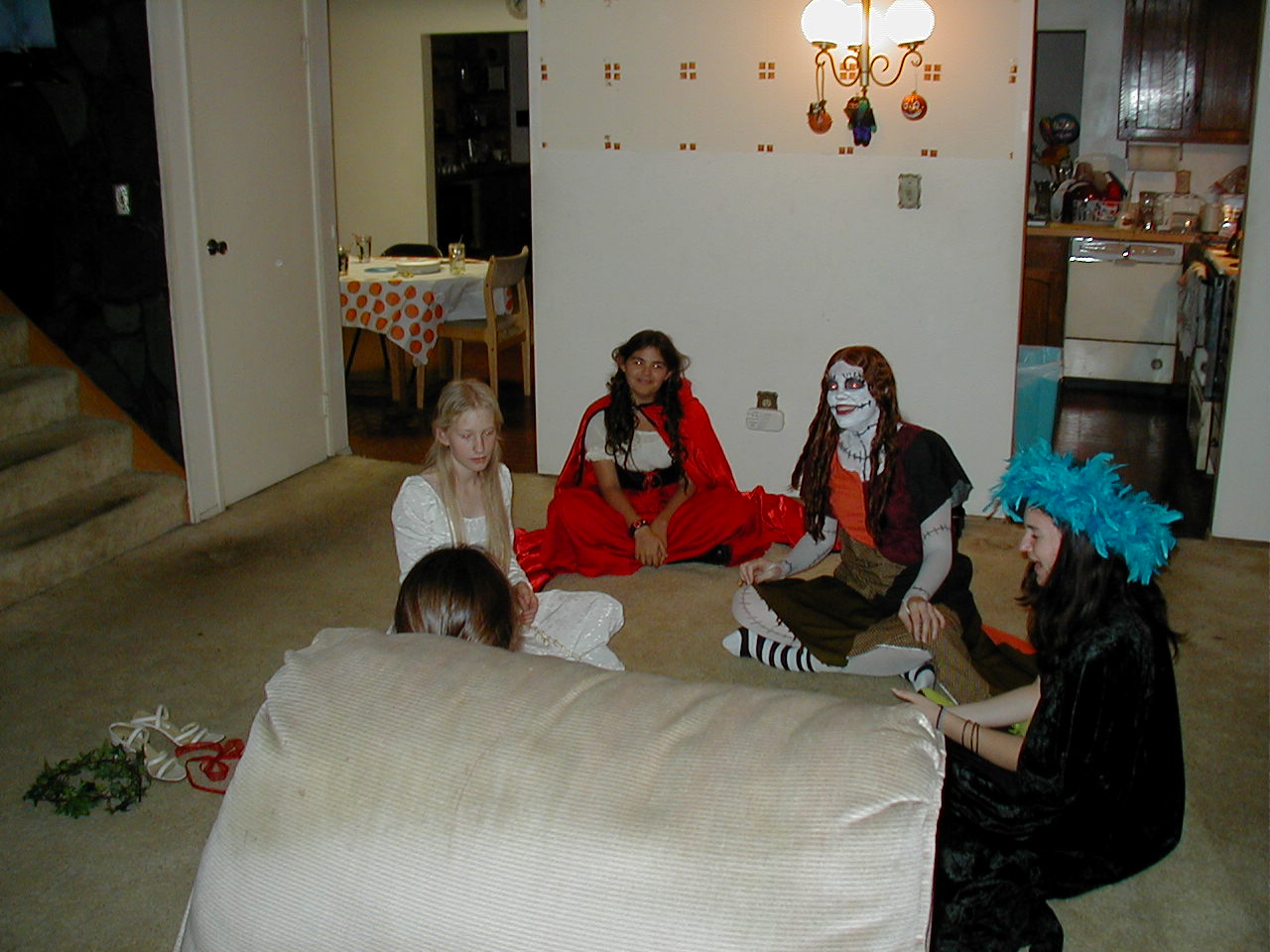 Join usss.